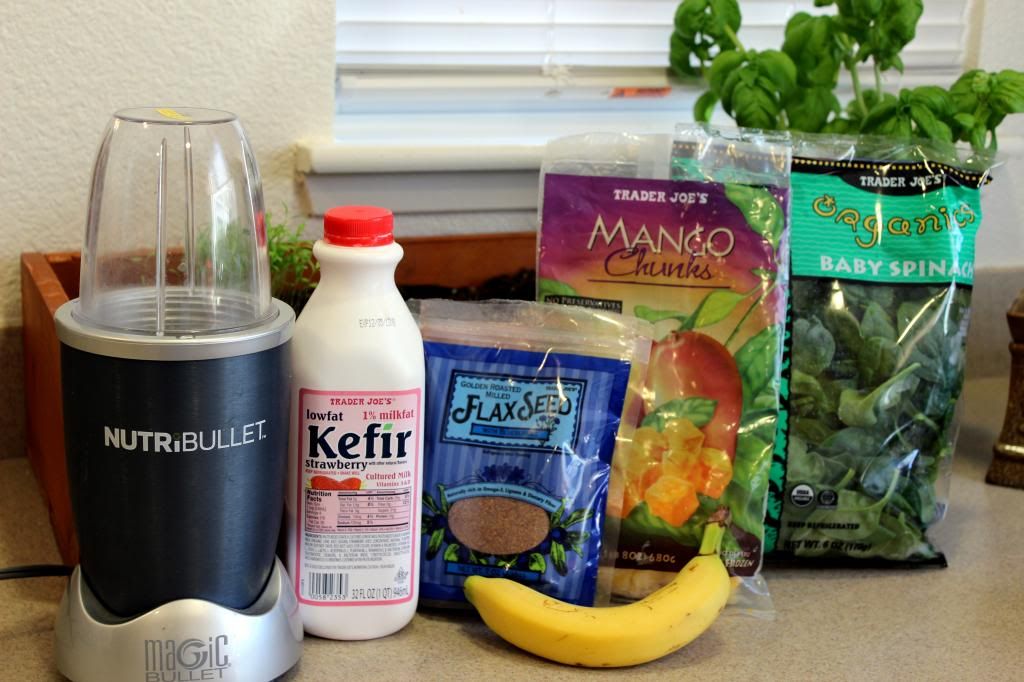 Today I'm sharing one of my favorite green smoothies because I think we should all start our mornings with a healthy dose of green :). I know some people are put off by the thought of adding spinach, kale or any greens to a smoothie but this one is a good introductory green smoothie...if that makes sense. Basically even if you hate spinach, you will
LOVE
this because you can't taste the spinach at all. It is deliciously sweet and creamy! So I'll stop rambling and get on with the recipe--if I can even call it that since it is so ridiculously easy.
Ingredients:
- 2 Handfuls of Organic Baby Spinach
- 1 Cup of Frozen Mango Chunks
- 1/3 Cup of Low Fat Strawberry Kefir
- 1 Banana (frozen if you like your smoothie really cold)
- 1 Tsp. of Flax seed (optional)
- 1/2 Cup of water
Add in the spinach, mango, banana, kefir and water into your blender. I'm using my Nutri Bullet, which I highly recommend! When all ingredients are in, I give it a shake, put the blades on and blast away!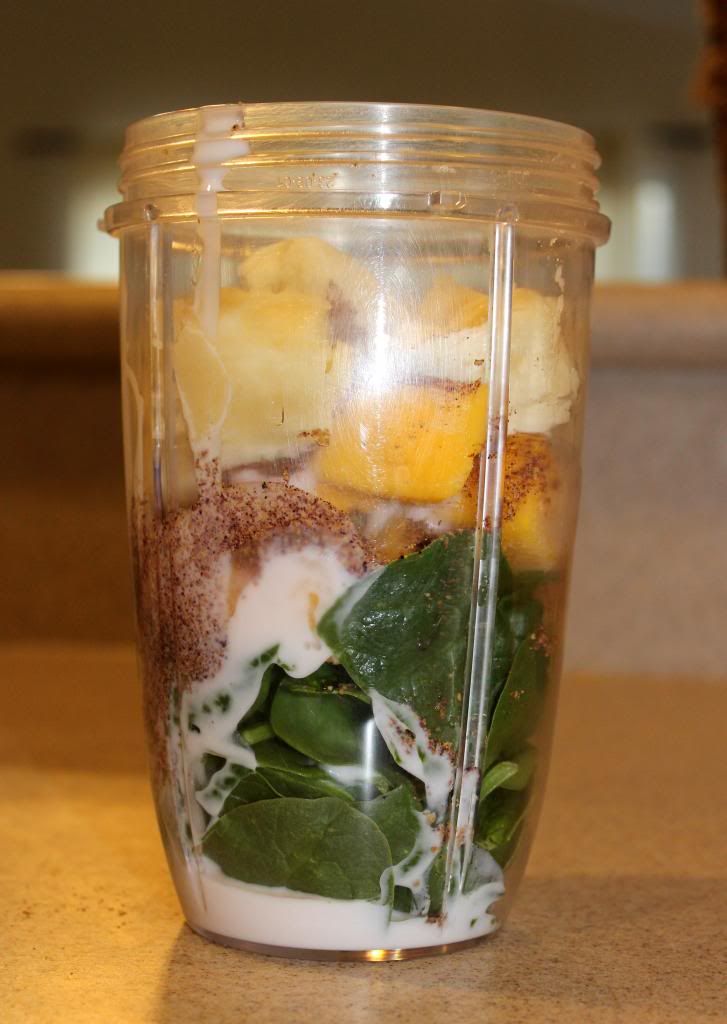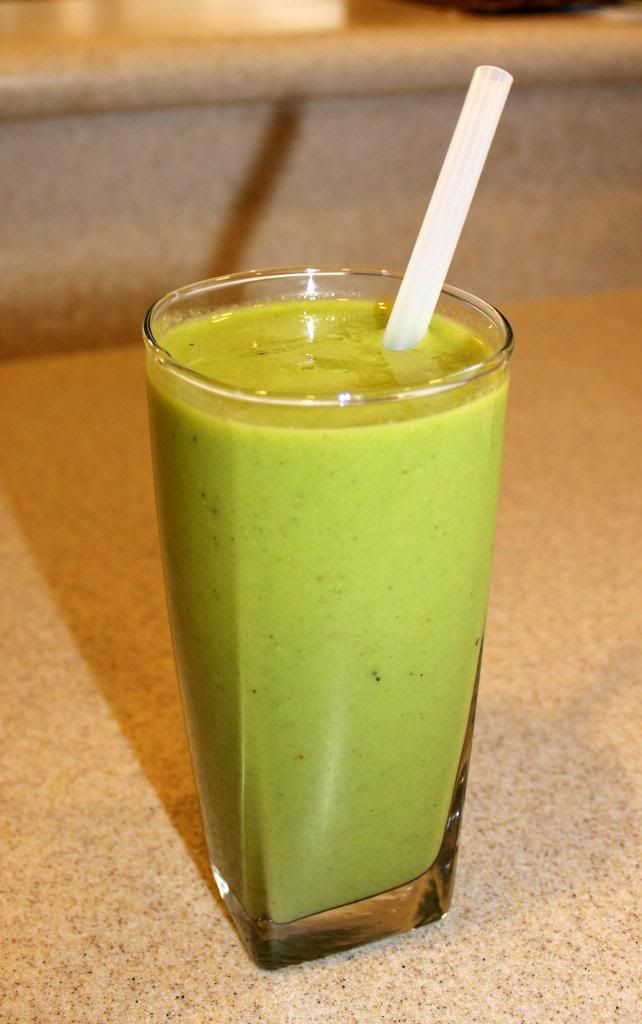 See how creamy it is? Enjoy!
Benefits of Spinach
*Heart healthy vegetable due to its high concentration of Vitamins C & A which help reduce free radical amounts in our bodies
*Rich in mineral iron which is an essential nutrient especially for young children who are still developing
*Helps maintain your brain's health (as do many leafy, green veggies)
Benefits of Mango
*Fights Cancer (high in antioxidants)
* Can aid in lowering your cholesterol
*Alkalises your body